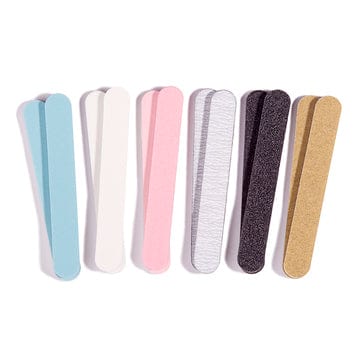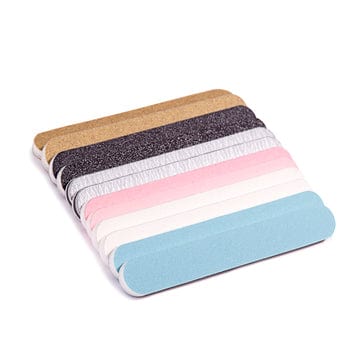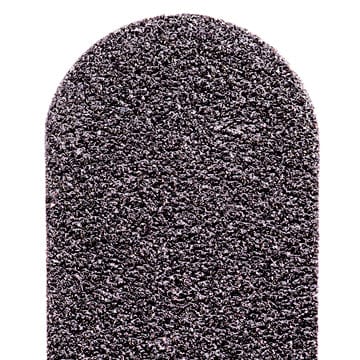 $6.99
$9.99
Iridesi Professional Colorful Mini Finger Nail Files Washable Emery Boards 3-1/2 Inches Long 12 Fingernail Files Per Pack
GRITS AND COLORS. WHAT YOU GET. We carefully selected the grit to be good for natural & acrylic nails. Your order will come with a bulk set of 12 emory boards that are 3-1/2 inches long and 1/2 of an inch wide. They will have a variety of colors and grits so you will have everything you need. Perfect for men and women or a valentines day gift for best friend girl. It's convenient size will also allow you to keep it with you when you travel. It fits in your purse, desk, diaper bag, car, & house.
ADHESIVE DOES NOT PEEL AWAY FROM THE BOARD. This 2 sided mini nail file set has an adhesive that will keep the sand paper attached to the foam and other parts of the salon board tool. It will hold its bond and allow for maximum use. These items can even be used on the feet for a pedicure or other toenail grooming care needs on your foot. Your toenails will have a natural clean look  Heavy duty enough to work on large or small dogs as well. Great for pets.
NOT TOO COARSE FOR NATURAL NAILS, WILL NOT TARE OR BREAK NAILS UP. A disposable nailfile that is too rough is not ideal. We have included variations in the grits with our mini finger nail filers. See the color code in the description. If you pick a grit that is too coarse we work hard to get you the grit you need, no return necessary. You need a fingernail file that glides away material instead of shredding it to pieces and we want to make sure you get what you need.
VIRTUALLY NO PARTICLE SHEDDING. Particles that fall off a nail filer can make a mess. A little shedding is normal and expected for sanding equipment made from a paper type abrasive like these products are. However too much could mean low quality materials. We use strong abrasives that has minimal particle shedding. Get this Iridesi nail filing system in your home and experience the difference. Every nail filer of this type will shed, ours will sheds less than others which makes it last longer.
WASHABLE, EASY TO CLEAN, WATER RESISTANT. We recommend using isopropyl alcohol to clean your nail file supplies. A couple sprays will do the trick. You may also brush the file lightly with a manicure brush to clean out any stuck on material. We also recommend not to soak the file as it may damage that paper and adhesive elements. If for any reason you are not satisfied with your purchase the manufacturer, Spivler Enterprises LLC. for a hassle free resolution. Click Add To Cart.
With the perfect selection of grits and color variety you will have the right manicure or pedicure tool for the job.
Here is the break down of the grits you will find in this set.
Blue 120/240
White 100/180
Gray 180/180
Black 100/180
Brown 180/180
The grit number will tell you how coarse something is. The lower the number the more coarse it will be. There is no international standard so some manufacturers may have variations in what they consider a 100 grit, for example, regardless it will still give you an idea what to expect.
For a quick guideline consider using 100 grits with artificial nails or thick hard natural nails. 100 is on the coarser end so it is designed to remove a lot of material quickly.
If you have a 180 grit that is best used on natural nails or the second step in finishing artificial nails.
When you get into the 240 grit range you are really moving from a file into a buffer. This is a finishing grit to remove any kind of lines created on the nail from previous coarser grits. This is a good grit to finish on for shaping.
Join the hundreds of other people that enjoy the quality of these files. If anything does not go as you expected we are happy provide a hassle free experience to resolve any concerns.
Click Add To Cart