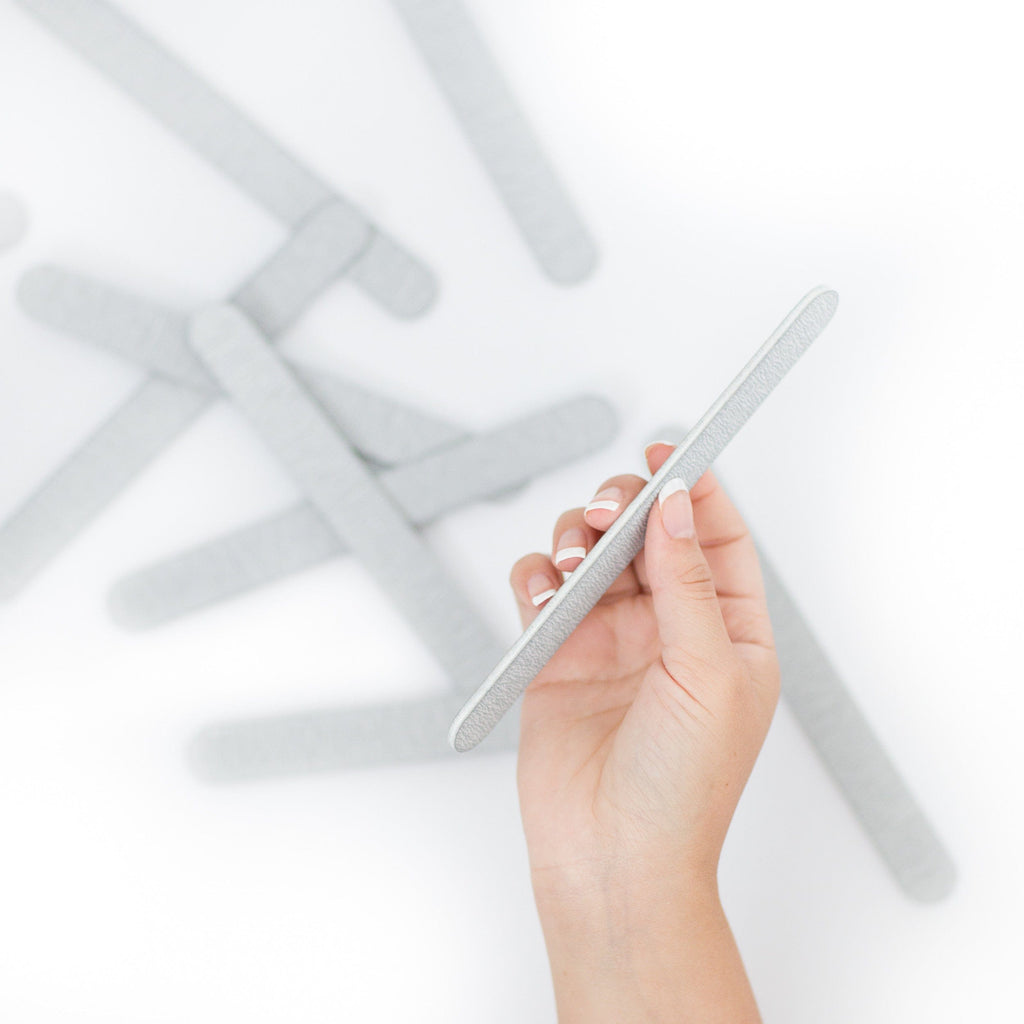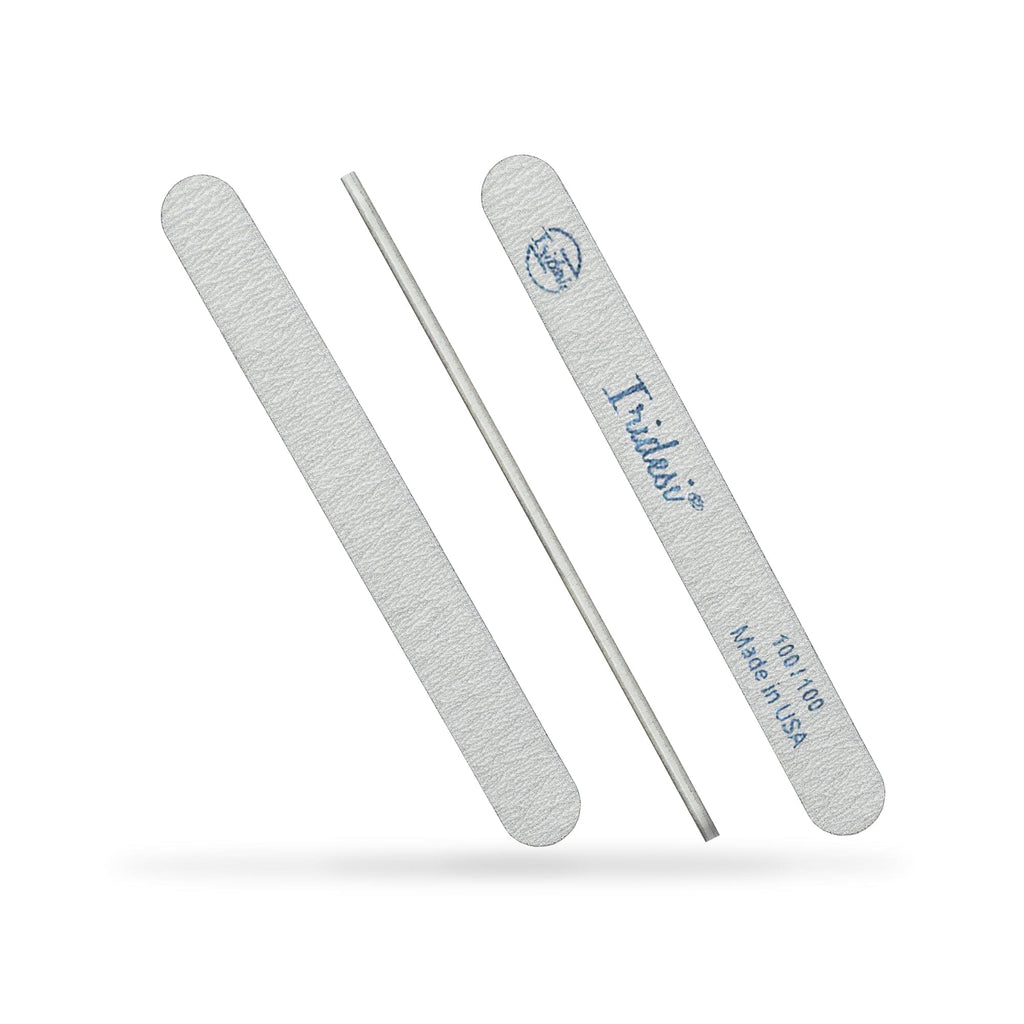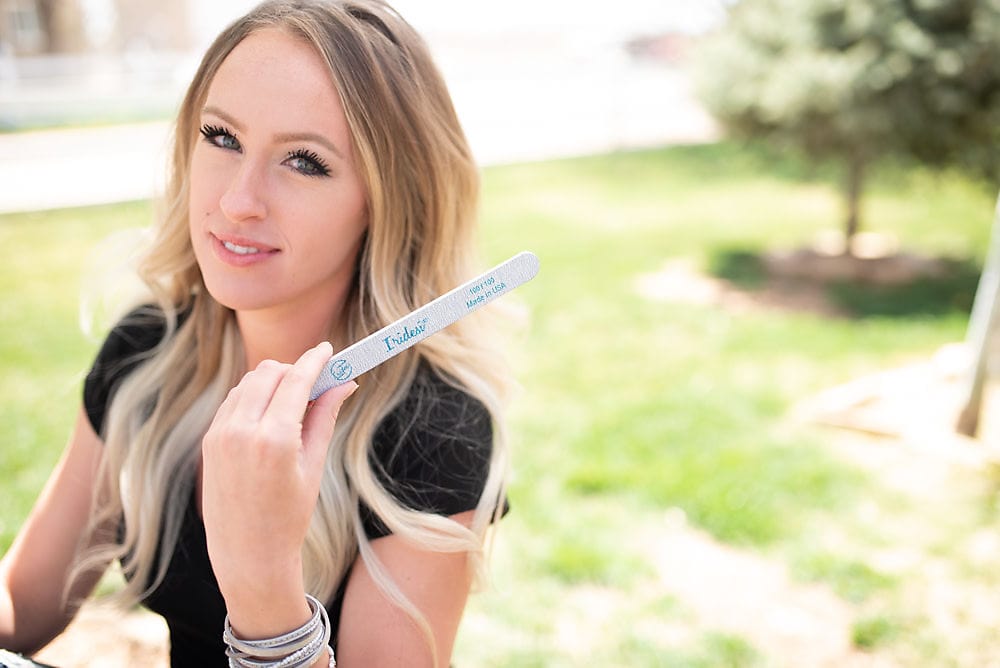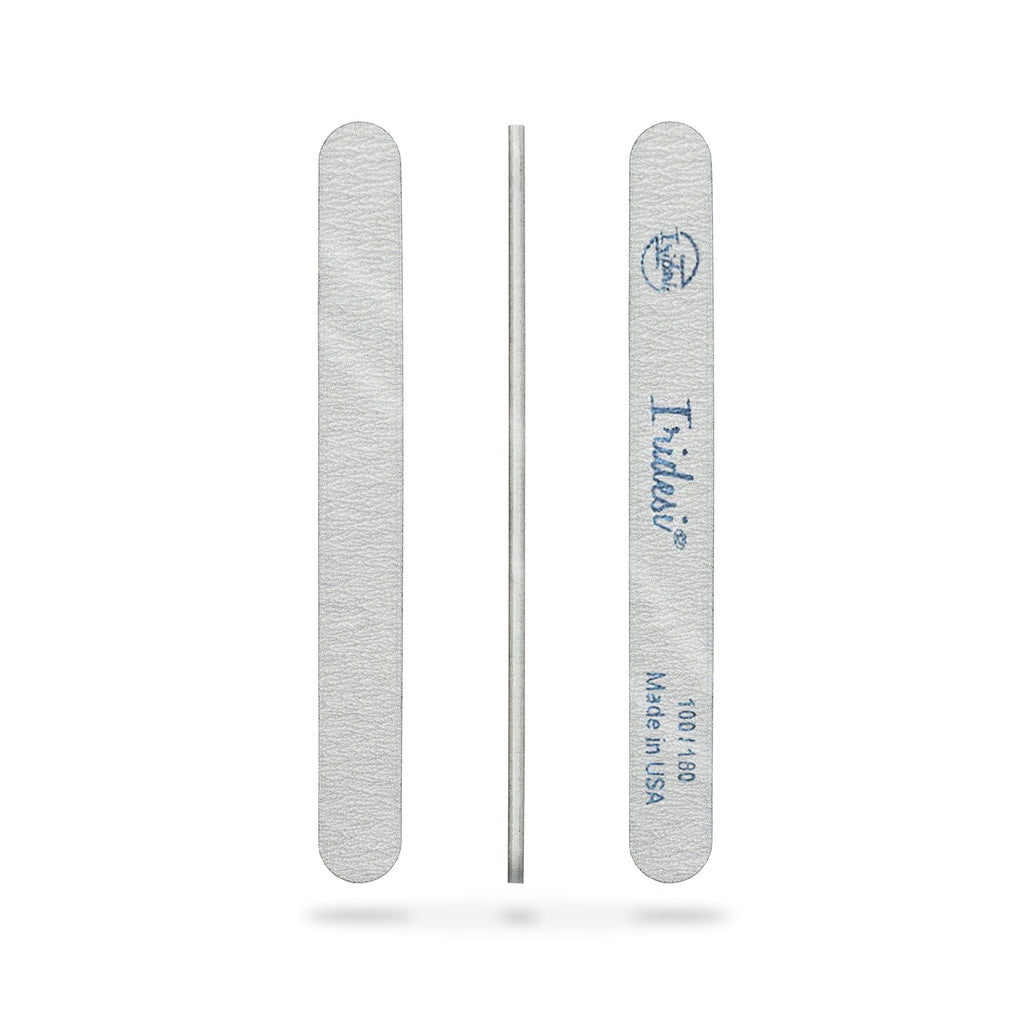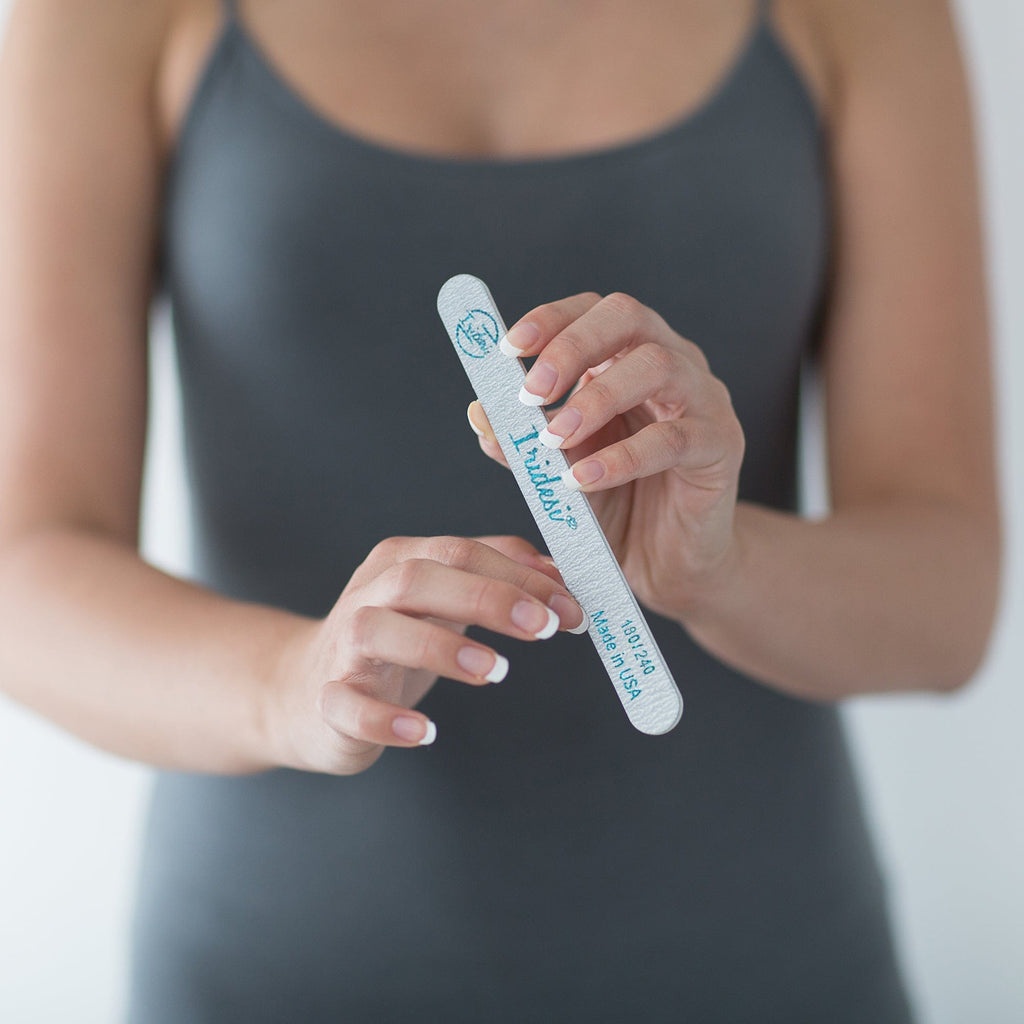 $10.99
$15.99
Iridesi Zebra Nail Files Washable Emery Board 7 Inches Long 3/4 Inch Wide Made in USA 12 Fingernail Files Per Pack
GRITS AND COLORS. WHAT YOU GET. Your order will come with a bulk set of 12 emory boards that are 7 inches long and 3/4 of an inch wide. They will have round ends and a straight cut with grey, zebra like grit. This course file can be used by men women and on dogs nails. Its convenient size makes it easy to travel with. It will fit in your purse, desk, diaper bag, car, and house.
ADHESIVE DOES NOT PEEL AWAY FROM THE BOARD. This gray grit 2 sided nail file has an adhesive that will keep the sand paper attached to the foam and other parts of the salon board tool. These items can even be used on the feet for a pedicure or other toenail grooming care needs on your foot. Your toenails will have a natural clean look Heavy duty enough to work on large or small dogs. Overall great for pets and humans.
NOT TOO COARSE FOR NATURAL NAILS, WILL NOT TARE OR BREAK NAILS UP. A disposable nailfile that is too rough is not ideal. We have included variations with our finger nail filers where the grit is finer if you need something smoother. If you pick a grit that is too coarse we will replace it for free, no return necessary. You want a fingernail filer that glides away material instead of shredding it to pieces and we want to make sure you get what you want.
LITTLE PARTICLE SHEDDING. Particles that fall off a nail filer can make a mess. A little shedding is normal and expected for sanding equipment made from a paper type abrasive. However too much could mean low quality materials. We use high quality abrasive material that has minimal particle shedding. Get this Iridesi nail filing system in your home and experience the difference. Every nail file of this type will shed, ours just sheds less than others.
WASHABLE, EASY TO CLEAN, WATER RESISTANT. We recommend using isopropyl alcohol to clean your nail file supplies. A couple sprays will do the trick. You may also brush the file lightly with a manicure brush to clean out any stuck on material. We also recommend not to soak the file as it may damage that paper and adhesive elements. If for any reason you are not satisfied with your purchase contact the manufacturer, Spivler Enterprises LLC. for a hassle free resolution. Click Add To Cart.
This file is great for both professional and enthusiasts alike. The combination of grits on this salon board is 240/240. This grit is perfect for natural nails or those with thin nail beds. These nail files are made of high quality raw materials. You may spray them with rubbing alcohol but do not soak.
Here are some Frequently Asked Questions that may help you.
What make these nail files great?
They are made from good quality materials
Great for both men and women
Can be used on enhance and natural nails
Can be used on dog toe nails
They are 7 inches long by 3/4 of an inch wide
What do the grits mean?
The grit numbers give you an idea of how coarse the abrasive material is. There is no international standard so the coarseness level can vary between manufacturers. The lower the number the coarser the grit is. 80, 100, and 180 are generally considered files while 240, 320 up to 1000 are generally considered buffers. Anything over 1000 is generally used to shine the nail.
What is an emery board?
Emery (or corundite) is a dark granular rock used to make abrasive powder according to wikipedia. Basically it's a nail file like the one we are listing here.
How to use a nail file?
Hold the nail file against the nail tip and file in one direction. Do not file while your nails are wet. If you find you nails tearing go to a finer grit.